Work Out Questions
Votes


0
Answers


2
Views


353
I'm looking for a new protein source as I've shifted away from vega due to the proteins being sourced from legumes, but I optimally want to keep it vegan to minimize my impact on the planet (I still eat meat outside of smoothies!). I came across a... (more)
raydawg
0
· Created on September 17, 2015
Instead of eating highly refined products (aka crap in a bag), why not eat a steak?
Votes


0
Answers


2
Views


1.1K
Quick search of 'sweating' on paleohacks and I see lots of complaints about excessive sweating. Well, I have the exact opposite: I never sweat. This is something that's been going on with me since I can remember. As a child I once remember... (more)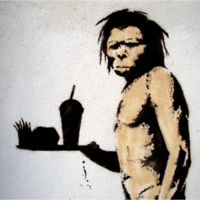 Maybe you need more salt, potassium, and other stuff you lose through sweat. Maybe your body is conserving these things and will sweat more if you have more water and electrolytes... Ever track your nutrients?
Votes


0
Answers


4
Views


1.4K
Three months into paleo and my weight loss has been plateauing for the last 3ish weeks. Just wondering if there are certain exercises that will speed up weight loss, such as sprints? What about cardio? Let me know about your experiences! Thanks! (more)
Paul_27
0
· Created on September 18, 2013
All out sprints few times a week, other than that, calorie restriction